MrBabyMan
MrBabyMan joined Digg in December 2005, he is on the top of the food chain right now, everything he touches is gold.
First Base: Replica of 'Blade Runner' unicorn up for auction on eBay, a very premature death! only 3 diggs!
Home Run: Fatal1ty loses challenge at CES, success finally! 1975 diggs :)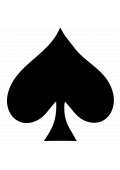 Msaleem
Msaleem the social media maven joined Digg in September 2005.
First Base: Swiss hospitals to allow suicide. Not a very successful submission, 14 diggs only.
Home Run: How Google woos the best and brightest. Only the 5th submission, and he hit gold! 971 diggs.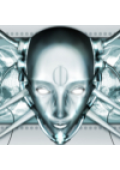 Zaibatsu
Zaibatsu, the Ted Williams of Digg! Joined December 2004.
First Base and Home Run: So just how good is you memory?
He scored a Home Run on his first date! Now I know Reg is a playa ;), it garnered only 72 diggs.
supernova17
supernova17 joined Digg in February 2005.
First Base: Microsoft to release Internet Explorer 7.0 this summer. Only 14 diggs!
Home Run: 4th submission; Free 128mb flash drive from Insight with 104 diggs.

digitalgopher
digitalgopher joined Digg in October 2005.
First Base: Three million Xbox 360s in three months. Again 14 Diggs only.
Home Run: another Xbox submission; Best Buy's response to Xbox 360 bundling complaints 1645 diggs.

CLIFFosakaJAPAN
CLIFFosakaJAPAN joined Digg in Octoer 2005.
First Base: 26 yr old Web Surfer wins Japanese Gov't Post by LUCK; Brags about Perks!!! 9 Diggs.
Home Run: Apple: ITunes Video Sales Top 1 Million in the first 20 days!! 934 diggs.

mklopez
mklopez joined Digg in July 2005.
** First Base:** Star Wars ROTS is number 7 on all time gross list: $377 million. Link is missing 4 diggs.
Home Run: The longest concert in history is on right now. It will last 639 years. 326 diggs.

p9s50W5k4GUD2c6
p9s50W5k4GUD2c6 joined digg in February 2006. How the hell does he log in? I hope his password isn't as complicated :P
First Base: The Da Vinci Secret. 20 diggs.
Home Run: 3rd submission; Viruses: The New Battery Of The Future. 675 diggs.

skored
skored joined Digg in February 2006.
**First Base: Can 800 Diggers Possibly be Wrong? A measly 5 diggs.
Home Run: 'Santa Claus does not exist' school tells stunned kids. 873 diggs

aaaz
aaaz joined Digg June 2006.
First Base: The Urban Etiquette Handbook. 10 diggs.
Home Run: Breaking News: Tony Blair to announce resignation on monday over IRAQ. 363 diggs.
There you have it! The first baby steps of the top 10 contributer in the social news darling, Digg. Now as a special thank you to these guys who provided us great content over the years, let's try to get all of their first submissions popular! Let's see how the algo will hold with the avalanche of diggs! FTW!