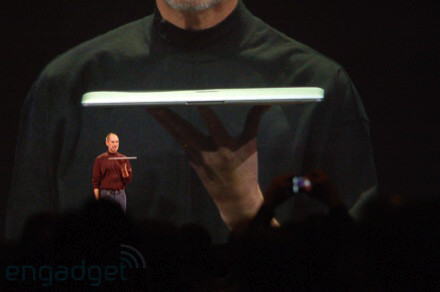 Actually Sony produced the Vaio PCG-X505 back in 2004. This laptop boasted a .38″ to .8″ thickness! Pretty much comparable to the 2008 Apple wonder eh? And that was 4 years back!

The Toshiba Portege r200 measures 11.3 inches wide, 9 inches deep, and 0.8 inch thick: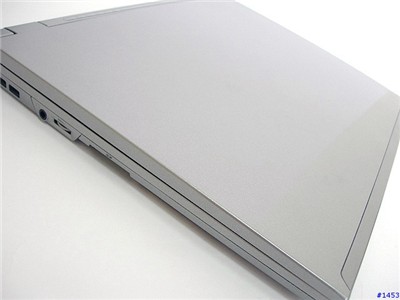 The Asus U3S-A1B is also worthy of a mention, it is around 1.26 inches thick also: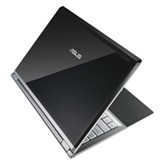 And for the grand finale, Sharp had an ultranotebook (PC-UM20) back in 2002 boasting an impressive .65 inch thickness! That's .13 inches less than Macbook Air! At what cost? only $1700 only! (Thanks AdRy from digg)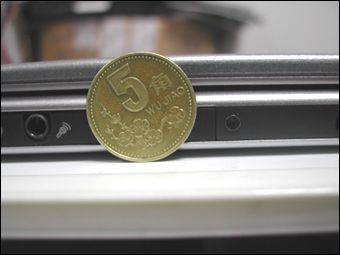 Hmmm, so whats all the fuss about? So we have a 6 year old laptop that's already thinner, and around two thirds of the price. Sony had an almost identically slim model 4 years ago, Toshiba already offers a .8 inch model, and Asus has a model thats a 1/3 of an inch thicker. I am sure there are some others out there. Apple haven't brought anything new to the world, perhaps just sensational marketing.
Macbook Air will probably fly off the shelves, which I have no beef with, however I have beef with people thinking it's the best thing since sliced bread! Trust me people, nothing to see here, move along.